Holland using abbreviated '14 season as fuel
Though dominant in September, Rangers lefty motivated to turn the page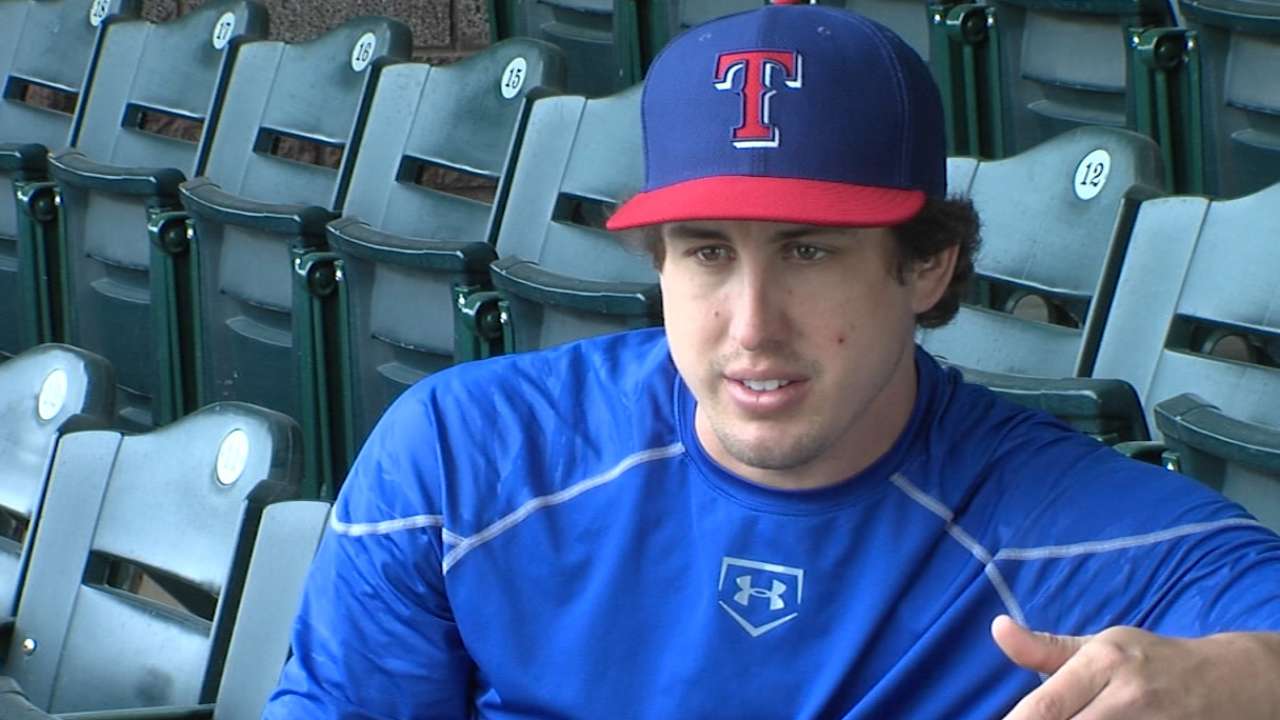 Left-hander Derek Holland finished the 2014 season with a flourish, dominating in six September outings after working his way back from a left knee injury. With that taste of health and success to chew on over a long offseason, Holland enters 2015 as eagerly as anyone in Rangers camp.
Fortunate enough to have been on World Series teams with the Rangers twice by the time he was 25, Holland is now a veteran presence on a Texas team that, like Holland himself, is looking to leave some health issues behind to make 2015 a better year than the one before.
Más
John Schlegel is a national reporter for MLB.com. You can follow him on Twitter @JohnSchlegelMLB. This story was not subject to the approval of Major League Baseball or its clubs.